Welcome to the Alumni Page of Whitefield Global School!
At Whitefield Global School, we value the strong bonds that our alumni have formed during their time with us. This page serves as a dedicated space to celebrate the achievements, experiences, and contributions of our esteemed alumni community.
As a Whitefield Global School alumnus, you are part of a network of exceptional individuals who have excelled in various fields and made a positive impact in their respective domains. This page aims to showcase your accomplishments, share your inspiring stories, and provide a platform for you to connect and engage with fellow alumni.
Through this page, you can:
Alumni Spotlights & Success Stories
Explore the remarkable achievements and inspiring success stories of our esteemed alumni through our Alumni Spotlights. We proudly feature individuals who have made significant strides in their careers, pursued higher education at prestigious institutions, and made noteworthy contributions to their communities. These spotlights showcase the diverse paths our alumni have taken, serving as a source of inspiration for current students and fellow alumni. Through Alumni Spotlights and Success Stories, we celebrate the exceptional achievements of our alumni and foster a supportive and inspiring community. Join us in showcasing the impact and influence of Whitefield Global School graduates.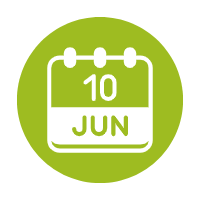 Alumni Events
Stay informed about upcoming alumni events, such as reunions, networking gatherings, professional development workshops, and guest speaker series. These events offer valuable opportunities to reconnect with old friends, expand your professional network, and engage in thought-provoking discussions.
Stay Connected
Connect with fellow alumni through our dedicated alumni directory. Stay in touch with old friends, classmates, and teachers, and expand your network within the Whitefield Global School community. Our directory allows you to search for alumni based on graduation year, location, industry, and more.
We invite you to actively participate in the Whitefield Global School Alumni community. Share your stories, engage in discussions, attend events, and make a difference. Together, let's continue to strengthen the bonds that make our alumni network a truly special and supportive community. Click HERE to join the Alumni Association. To join our Alumni WhatsApp group, click HERE
If you would like to be featured in our alumni spotlights, share your success story, or have any questions or suggestions, please reach out to our Alumni Association at alumni@wgs-cet.in
We look forward to celebrating your achievements and staying connected with you on this journey of lifelong learning and growth.
Stay connected, stay inspired, and be proud to be a Whitefield Global School alumnus!