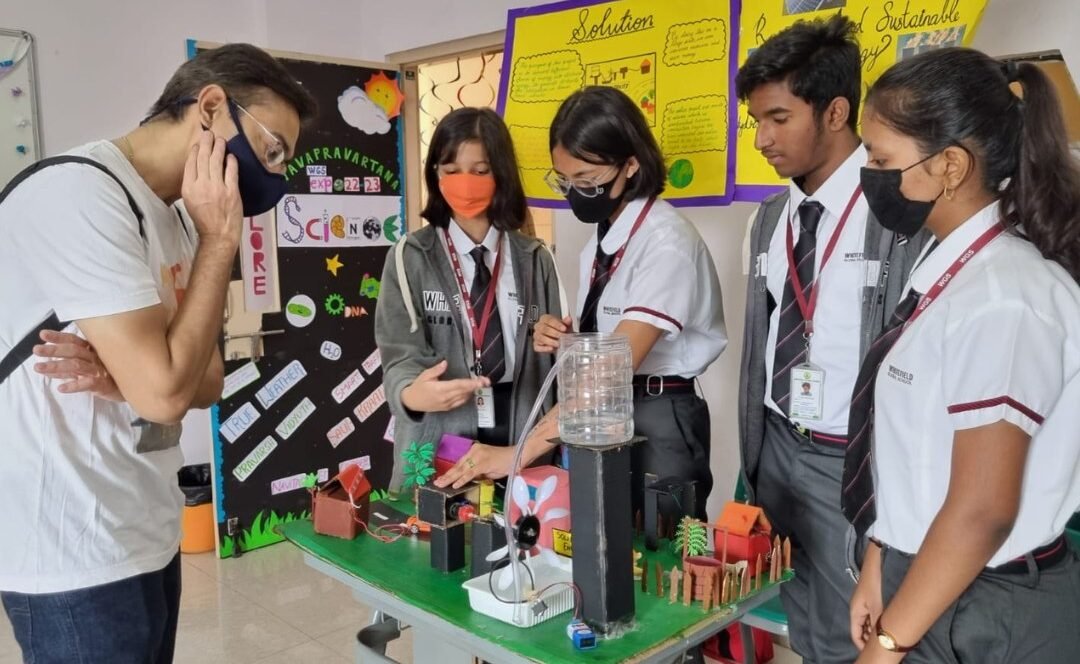 Senior Secondary
The pride and joy of WGS, the Senior students have carved a niche for themselves as the best of the best! Year after year, this group of students records unique achievements. Systematic hard work and unflagging perseverance on the part of the students, who have been encouraged to believe in themselves, has helped maintain an exemplary record, in an atmosphere of challenge and excellence. Talented, energetic and full of zest, it is always the Senior Students who shoulder the onerous responsibility of organizing the mega events at school. Grade XI and XII.
Our teaching is aimed at helping Grade XI and Grade XII get admission in the best universities across the globe and in India. In a curriculum that is balanced between Science, Mathematics and Commerce, it also allows students to pursue those subjects that will satisfy any university entrance requirements globally. It is our strong belief that students who complete our programmes will be prepared to embrace the brilliant opportunities of a new century. Regular assessment and systematic feedback help our students to understand their shortcomings and work on them to bring out the best in them.
The culmination of schooling brings with it heavy demands in study, games, leadership and social life. The capacity to balance these pursuits is very important and we are sure that this will happen as the students embrace the school motto of "Life-long learning" in spirit.
Courses Offered
Grade XI&XII
---
Science Stream
1. English, Physics, Chemistry, Math, Biology(PCMB)
2. English, Physics, Chemistry, Math, Computer(PCMC)
3. English, Physics, Chemistry, Math, Physical Education(PCM PE)
4. English, Physics, Chemistry, Biology, Physical Education(PCB PE)
5. English, Physics, Chemistry, Biology, Psychology(PCB P)
6. English, Physics, Chemistry, Math, Design. ( NEW)(PCMD)

Commerce Stream
1. English, Accountancy, Economics, Business Studies, Physical Education (AEB PE)
2. English, Accountancy, Economics, Business Studies, Entrepreneurship (AEB EN)
3. English, Accountancy, Economics, Business Studies, Psychology (AEB P)
4. English, Accountancy, Economics, Business Studies, Applied Mathematics (AEB AM)

Art Stream (New )
1. Design, English, Mass media studies, PE, Psychology (DMPE P)
2. English, Economics, Mass media studies, PE, Psychology(EMMPEP)