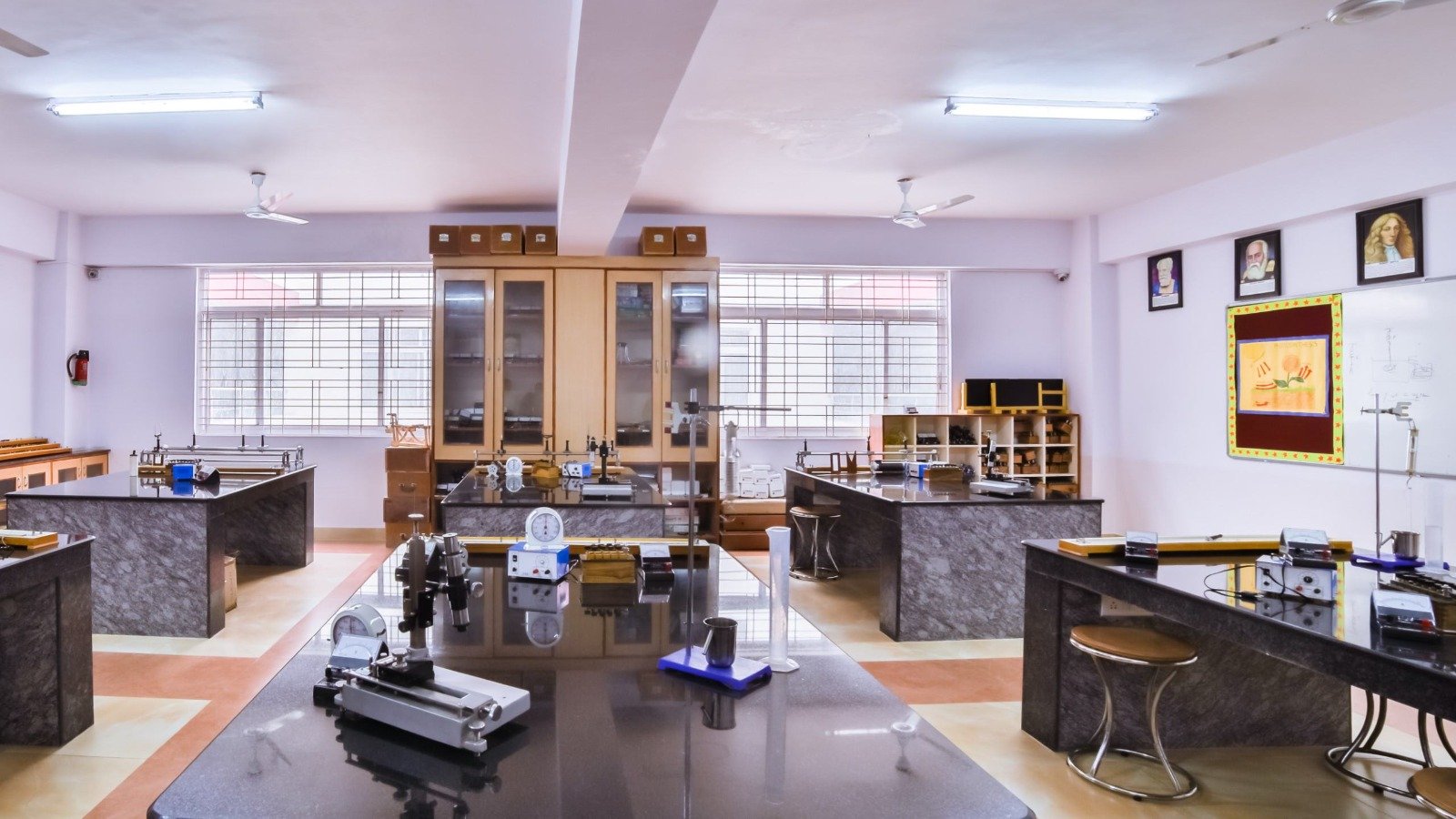 Classrooms & Labs
The Class rooms are well ventilated and each class room has been done to meet the requirements such as storage of books for the kids and avoid the weight of heavy bags on their shoulders. All the class rooms are provided with multimedia facilities to make it an interactive place, so that children can learn things from visual media.
COMPUTER LAB providing individual system to each student to work upon becomes a knowledge hub where teachers and students come up with new ideas each day.
LANGUAGE ROOMS enhances their communicating skill and the ambient ART ROOM enhances their creative skills.
SCIENCE LAB - The lab provides the students a perfect environment to gain hands on experience to excel in the three major fields of science. The lab is well equipped with preserved biological specimens, various instruments to study and verify concepts in Physics & chemistry.
MATH LAB with its special apparatus supports the Mathematics teachers in teaching the subject in various interesting ways, thereby making it fun and easy to comprehend and remember for using in day to day life.
ENGLISH LAB - Good communication skills are indispensable for the success of any professional. The English Lab plays its role here, realizing the necessity English lab is set up to cater to the advanced learning of the language. The English language, in particular, has become essential in the lives of young people who aspire to advance their careers anywhere in the world. English language learning has therefore become a must for any Indian student today.