Testimonials: Real Stories, Real Impact
Welcome to the Testimonials Page of Whitefield Global School! Here, you'll find testimonials from our students, sharing their experiences and reflections during their time with us. These testimonials offer valuable insights into the transformative journey our students embark on and the positive impact our school has on their lives.
At Whitefield Global School, we create a nurturing and inclusive environment where students thrive academically, emotionally, and socially. Our dedicated faculty, comprehensive curriculum, and enriching activities provide a well-rounded education that prepares students for success in a changing world.
Discover firsthand accounts of the exceptional education, personal growth, and unforgettable moments experienced at Whitefield Global School. These testimonials reflect the values, ethos, and commitment to excellence that define our institution.
We invite you to explore the testimonials shared by our students and gain valuable perspectives into the unique opportunities and supportive community that awaits you at Whitefield Global School.
Are you a current student or an alumnus eager to share your own testimonial? We would love to hear from you! Your story can inspire and guide prospective students on their educational journey. Share your success stories by writing to us at alumni@wgs-cet.in.
Thank you for visiting our Testimonials Page. These real stories demonstrate the transformative power of education at Whitefield Global School.
Alumni Speak for Coffee Book
If there is something I would choose to go back and relive in my life, that would be the time I spent in WGS. The Milestones that I was supposed to achieve were all done, taught and shaped at this amazing place with wonderful teachers. And today I know for the fact that I stand out as ONE in the crowd because that is what exactly the institution teaches us. THE PLACE YOU LEARN, GROW, ACHIEVE AND LIVE.
In building self-confidence, leadership qualities to lead and to be lead, the group activities that helped social interactions, the best part is our teachers who continue to be our teachers and mentors and friends when needed throughout your life.
DR. SHRAVANI G.
PRESIDENT, WGS ALUMNI ASSOCIATION
2014-15 Batch
Doctor, Manipal Hospital, Bangalore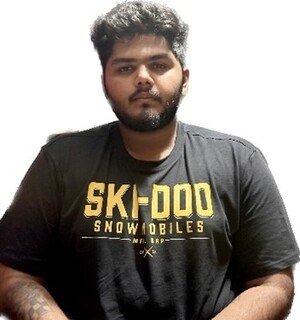 "WGS seemed to be the best place that offered me opportunities to grow as a person. WGS gave me lasting friendships, and the strength and knowledge that I can achieve my goals no matter the obstacles faced. Looking back, I can see WGS was extremely important and a steppingstone in my career. It allowed me to develop my interpersonal skills, which are extremely important in any field of work. My experience in WGS has taught me true strength, it seemed like this fairy-tale place where diversity and academic excellence were in perfect harmony."
Shaun Daniel
SECRETARY, WGS ALUMNI ASSOCIATION
2014-15 Batch
Founder & Creative Head
S. D. Productions, Bangalore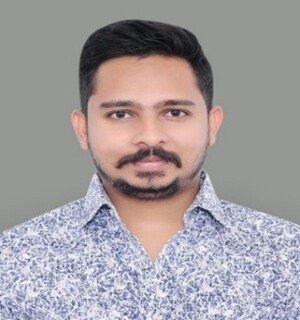 Whitefield Global School has played a significant role in my life. It's where I have explored myself and changed my perspective towards life. I am where I am today because of what learning I have taken from my school. Some of the most memorable moments have been cherished here and I still remember them so vividly. I have shared an amazing relationship with the teachers here and I will continue to do so. Most of my friends' circle is from WGS. I am indeed lucky and grateful to be a part of WGS.
M. VIVEK SAGAR
2011-12 Batch
Software Engineer in HPinc.