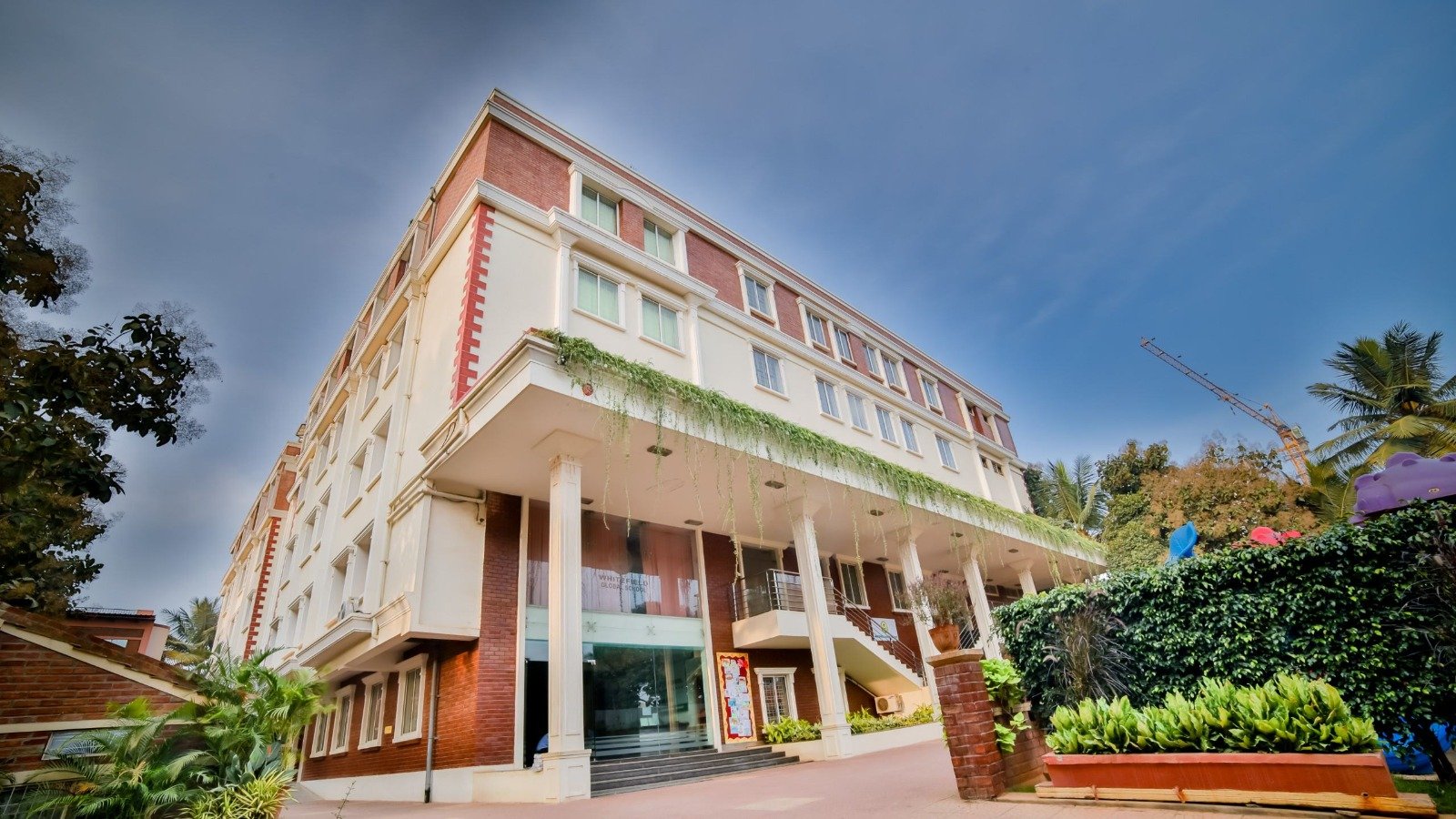 Infrastructure
The school has excellent infrastructure with facilities in vogue takes care of all Safety Measures and Requirements for the comfortable schooling experience for the children.
Whitefield Global school built on an expanse of 2.5 acres having a blend of thatched and concrete structure with the green cover all around the campus gives the look of a very modern and trendy gurukul. The school has 85,000 sqft of built up area for its class rooms which are built on a very eco friendly structure. The reception area itself gives a feel of the warmth that the institution extends. Large, well ventilated state of the art classrooms having projectors and internet access where students can sit and work in comfort; enough individual cupboards to keep their belongings and leave them safely while going back home without punishing their backs with the load of school bags; enabling teachers to impart lessons through the most advanced technology, makes school a good place to come to every day.
The school has 85,000 sqft of multistoried building to meet all its requirements of schooling. The school has a dedicated sports academy and facilities in various field and indoor sports. The school has indoor auditorium which can be used for holding meetings, presentations, debates, dance classes, and to have large gatherings.
The school has made its infrastructure environmental friendly by providing well ventilated class rooms for air, light and installing solar power for all its lighting and other power needs. The school has rain water harvesting and STP plants for utilizing water in a better way and equipped with CCTV cameras for better safety and security for the entire campus.